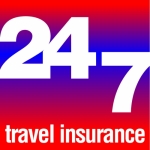 24/7 travel insurance
Stansted House
,
Rowland's Castle
, Hampshire,
PO9 6DX
Based on 0 reviews
Similar nearby businesses:
Stansted House, Rowland's Castle, PO9 6DX
Stansted House, Rowland's Castle, PO9 6DX
Stansted House, Rowland's Castle, PO9 6DX
About Us
Instant quote and cover
No upper age limit on Single Trip policies
Backpacker insurance from only £9.83 for 30 days
24/7 medical emergency assistance helpline
Over 100 activities covered for free
Gap year cover up to 18 months
15% online discount
Travel in 14 days? Save with 24/7 Last Minute
24/7 travel insurance provides cover for Single Trip, Annual Multi-trip, Backpacker & Longstay, Winter Sports, Sports & Activities and Cruise insurance policies.
Single Trip policies are available for people of any age with a Last Minute option available if you are travelling within the next 14 days. Cover starts from just £5.55 and includes over 100 activities which are covered for free.

If you are travelling more than once in a 12 month period you could save money with a 24/7 Annual Multi-trip policy which allows you to travel as many times as you want in a year up to a maximum of 31 days for each trip.

For those gap year travellers and backpackers our Backpacker & Longstay policy might be for you. Travel for up to 18 months starting from only £9.83 for 30 days cover in Europe. Includes over 100 activities covered for free as well as an additional 4 activity packs which are available on payment of an additional premium for those who are taking part in some more adventurous activities. You can also be covered for work abroad holidays and volunteer trips.

24/7 ski insurance is a specially designed winter sports travel insurance offering both Single Trip and Annual Multi-trip options for those who are booking a skiing or snow boarding holiday. We offer three levels of cover depending on the winter sports activities and cover you require.

Remember to buy your Sports & Activities travel insurance as soon as you book your trip to cover you for the unexpected. By taking out cover immediately you will be protected should you need to cancel your adventure activity holiday. You can get an instant quotation and immediate cover from 24/7 travel insurance which includes a wide range of activities from abseiling to zorbing.

Cruise travel insurance is essential if you are taking a cruise. A standard travel insurance policy may not provide sufficient cancellation cover which means if you have to cancel your trip you could be out of pocket. You are also covered for pre-booked and pre-paid excursions before the start date of your trip as well as cabin confinement as a result of illness and no upper age limit! Travel for up to 186 days in the UK, Europe or Worldwide which cover for existing medical conditions (subject to acceptance by insurers).
Trading Since
October 2005
Payment methods accepted
Other Services
Buy Online
website
Customer Service / Helpline
Free Quotes