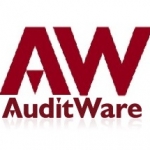 Auditware Systems Ltd
The Estate Yard, Eridge Road
,
Tunbridge Wells
, Kent,
TN3 9JR
Based on 0 reviews
Similar nearby businesses:
Hill Place, Tunbridge Wells, TN4 0PY
Unit 2-3 Spa Industrial Park Lon, Tunbridge Wells, TN2 3EN
39-41 The Pantiles, Tunbridge Wells, TN2 5TE
About Us
Technological solutions for audit,risk,fraud &more
With over 25 years experience
AuditWare continually strives to deliver the best technological solutions and services to clients responsible for business assurance and best practice. Our team of experts are committed to providing high quality customised solutions and training for vital business processes to ensure users obtain the maximum benefit from their investment in our products.

AuditWare has an outstanding client base of more than 1500 blue chip companies.
Our solutions are used by:
Large multi-national corporations, government agencies and local authorities, the 'big four' accountancy firms, educational establishments and sole traders.

Opening Times
Monday 9am - 5:30pm, Tuesday 9am - 5:30pm, Wednesday 9am - 5:30pm, Thursday 9am - 5:30pm, Friday 9am - 4:30pm, Closed Saturday and Sunday
Closed on Bank Holidays
Trading Since
17th October 1987
Other Services
website
twitter
Customer Service / Helpline
Free Samples
Free Quotes