Auditware Systems Ltd
Computer Systems and Software (Sales) in Tunbridge Wells
The Estate Yard
Eridge Road
Eridge Green
Tunbridge Wells
Kent
TN3 9JR
Phone: 01892 5...
Fax: 01892 512342

Social pages
Search Tags
Opening Hours
Monday to Thursday
9am - 5:30pm
Friday
9am - 4:30pm
Saturday to Sunday
Closed
Closed on public holidays
Similar nearby businesses
Rope House, Tunbridge Wells, TN3 8DB
64 Longmeads, Tunbridge Wells, TN3 0AZ
3 Bedford Terrace, Tunbridge Wells, TN1 1YJ
Unit B, Tunbridge Wells, TN2 3EW
Unit 113, Tunbridge Wells, TN1 2SR
Hill Place, Tunbridge Wells, TN4 0PY
About us
Technological solutions for audit,risk,fraud &more
With over 25 years experience
AuditWare continually strives to deliver the best technological solutions and services to clients responsible for business assurance and best practice. Our team of experts are committed to providing high quality customised solutions and training for vital business processes to ensure users obtain the maximum benefit from their investment in our products.

AuditWare has an outstanding client base of more than 1500 blue chip companies.
Our solutions are used by:
Large multi-national corporations, government agencies and local authorities, the 'big four' accountancy firms, educational establishments and sole traders.

Product
IDEA

IDEA is a powerful and versatile data analysis and file interrogation tool that will enable you to improve your business performance, extend your capabilities and add more quality to your work. Anyone with a need to examine data and produce tailored
CaseWare Monitor

CaseWare Monitor is a comprehensive software framework that enables organisations to easily build continuous monitoring into all areas of their operations. Combining the power of IDEA with an easy-to-use workflow management interface and the abil
IDEA Server

IDEA Server provides enterprise level data analysis with the ability to effectively process large data files, while still maintaining the easy-to-use IDEA interface. If you want to utilise IDEA over a larger network then this product is vital -
SpACE

SpACE is a risk assessment and audit methodology tool for spreadsheets. It offers you the opportunity to wrap a monitoring environment around your spreadsheets to enable protection of these often critical assets. SpACE was originally developed
SmartExporter

SmartExporter is a software solution used to export and automatically prepare SAP® data for further analysis. It resolves many of the issues associated with accessing SAP® data such as security, data capacity and timing of data downloads. This Wind
Service
Training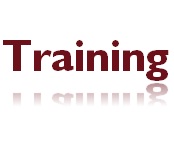 AuditWare offers a range of 'hands-on' public and in-house training courses, catering for all levels of experience from foundation to advanced - using specific real-life case studies that delegates can relate to. As the sole distributor of IDEA in t
Consultancy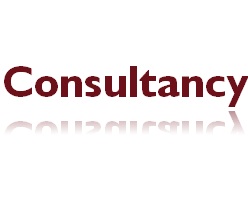 AuditWare's team of professional, experienced industry experts can deliver effective solutions in a number of specialist areas to increase your efficiency and revolutionise your business performance. Whether you are looking to streamline and automat
Other Services
website
twitter
Customer Service / Helpline
Free Samples
Free Quotes
Trading Since
17th October 1987
Bespoke Training
Tailor-made learning Bespoke training courses are available on request and will be tailored, in terms of content and duration, depending on the needs of your in-house team. Our experienced team of trainers can design a fully customised programme according to IDEA knowledge and the topics you need to be covered. Fees Fees will vary, taking into consideration the amount of preparation time required and the duration of the course. Minimum booking 4 delegates, maximum 12. Capped trainer travel expenses will also be charged.
Expires: 01/01/2015