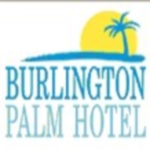 About us
About Us
Overlooking the sea across Great Yarmouth's famous Golden Sands, the Burlington and Palm Hotel provide a friendly, warm welcome to people of all ages. With our extensive facilities available to all guests, as well as the personal day-to-day involvement of the proprietors - the Delf and Hollis Family, you can be sure that every effort will be made to make your stay an enjoyable, memorable experience. Personal touches have been our hallmark for over 40 years will be there.
Of prime importance is the food and on this we are second to none. Our reputation for providing delicious meals (including those for vegetarians) using mostly locally grown produce and presenting this in an attractive, sumptuous fashion has grown over the years, both with our resident guests and the hundreds of local people who choose us for their functions during the winter season. Our specially selected wine list is, of course, excellent and reasonably priced. Our Family have been in the Hotel Business since before the War and we bring that experience through the Generations to make your holiday special.
Our Hotel
We are one of the largest Hotels in Great Yarmouth with 69 rooms, so can easily cater for groups as well as individuals, couples and families. Overlooking the sea across Great Yarmouth's famous Golden Sands, the Burlington Palm Hotel provides a warm friendly welcome. Whether coming for a family holiday, weekend break or golfing holiday we can cater for all young or old. We cater for functions through-out the year and locals join us every Sunday for lunch. Our specially selected wine list is, of course, excellent and reasonably priced. We offer a wide range of bar meals as well as our Table d hote menu. There is free Wi Fi through-out the hotel. We are also the only Hotel in Great Yarmouth with a heated indoor swimming pool free to all residents.
Accommodation
All bedrooms are en-suite with tea and coffee trays, televisions, hairdryers, and direct dial telephones. We have rooms varying from single bedded to family rooms with sea views available for all types of room. Sea view executive rooms with Super king size bed, whirlpool baths and walk in showers. We have several rooms level with the lift and a lift to all floors, but not all landings. So for those who cannot manage a few stairs please ask for a room level with the lift. We are constantly refurbishing rooms, so some rooms will be more up to date than others. As a family concern rather than a large group it is not possible to do everything at once.
Masonic Weekends
At the Burlington Palm Hotel we are used to hosting ladies festivals and weekend events. We can cater for a one night event or a weekend and if required can even supply someone to sing the ladies song. We have a long masonic history in our family and would be very pleased to help make your weekend special. Packages can be tailored to your needs and priced accordingly. With a wide choice of menu's and our reputation for good food we are an ideal Great Yarmouth Hotel for your weekend or night to remember.
Weddings, Functions and Private Parties
We can cater for everything from a wedding for 100 to a 100th birthday for 10. Our menus are carefully prepared by our top class chefs from fresh local ingredients. For an extra personal touch why not use charm and style, contact us for more details we are more than happy to help.
Image Gallery
Hotel Great Yarmouth - Burlington Palm Court Hotel
Overlooking the sea across Great Yarmouth's famous Golden Sands. Find out more at http://www.scoot.co.uk/CFGB955
Other Services
Wheelchair access
Restaurant
Bar
En Suite
Conference
Wedding
Pool
Wi-Fi
Free wi-fi
Wheelchair access
Lift installed
Free Parking
gallery
website
Customer Service / Helpline
Cash And Credit Cards
Payment Methods
American Express, Cash, Cheque, Delta, MasterCard, Maestro, Visa
Trading Since