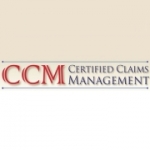 Certified Claims Managment
Dalton House, 60 Windsor Avenue
,
London
,
SW19 2RR
Based on 0 reviews
Similar nearby businesses:
777-779 High Road, London, N17 8AH
133 Park Road, London, W4 3EX
1 -3 Brixton Road, London, London, SW9 6DE
About Us
Certified Claims Management; Loss Adjusters, Loss Asseors, Insurance Claims Management
Certified Claims Management (CCM) are an independent loss assessment company based in London, UK. With many years of experience, CCM are well positioned to be able to help clients deal with any insurance claims they wish to make, protecting them from self-interested insurance companies and securing them the best possible outcome.
Benefit From Professional Representation
You wouldn't go into a Court of Law without professional legal representation, so don't enter into negotiations about settlement of your insurance claim, with potentially many thousands of pounds at risk, without your own claims management loss assessors there to assist you. We understand that it's a difficult and stressful time for you, and that's why Certified Claims Management's loss assessors are here to help.
Certified Claims Management - help with property related insurance claims, maximising your payment, minimising settlement time and hassle.
Our Fees
Free Initial Consultation
Your initial consultation is free of charge and once one of our specialist Loss Assessors has made an assessment of the claim we will provide a written fee proposal. Our Loss Assessor fees are normally charged as a small percentage of the overall value of the claim, a natural incentive for us to achieve the maximum settlement possible on your behalf.

Our experience in settling insurance claims, often at a significantly increased value, can more than offset our fee. Our "No-Win-No Fee" guarantee eliminates your risk and drives us to work harder on your behalf.

Call us now free on 0845 686 0102
Payment methods accepted
Cash
Delta
Mastercard
Maestro
Visa
Other Services
website
Customer Service / Helpline