Corporate Coach Group Training
Training Services in Gloucester
Walcot House
Parton Road
Churchdown
Churchdown
Gloucester
Gloucestershire
GL3 2JJ
Lindsey McAleer: 01452 8...
0: 01452 8...
Fax: 01452 534329

Social pages
Search Tags
Similar nearby businesses
Brookthorpe Hill, Gloucester, GL4 0UJ
Aerial View, Gloucester, GL4 8JX
"Flock Forge" 3 The Plantation, Gloucester, GL2 4SP
11 Fountain Square, Gloucester, GL1 2QY
3 Pullman Court, Gloucester, GL1 3ND
Eastgate House, Gloucester, GL1 1PX
About us
Practical leadership and management training
Practical effective personal development training
Our management training courses are for anyone who needs to get the best from themselves and other people. We provide management training and development courses including, Leadership and Management Training Personal Development Training Communication Skills Training Conflict Management Training Time Management Training Goal Setting Training ...
Specialist Services
Leadership and Management Training, Personal Development Training, Communication Skills Training, Conflict Management Training ,Time Management Training, Goal Setting Training, soft skills training, people management training, man management training, assertiveness training, course, courses, seminars, public courses, open courses, in-house training
Practical training programmes to meet your exact needs.
The Corporate Coach Training provides a range of flexible training methods, tailored to each individual application - including:

Open Courses, One-to-One Coaching, Telephone Coaching and Audio CD, DVD's and Downloadable training.

We write our own material - therefore we are able to design specific training programmes to exactly meet your individual needs.

We will show you practical methods to help you become more effective and confident.

Note: we do not believe in placing people in any situation of embarrassment by demanding that they 'perform' in front of the whole group. So you can relax: come on this course and be at ease; ready to learn new skills!


Local and Global Leader Managers Training Courses.
We run both in-house, bespoke training courses and open training courses locally and globally.

Description
Our training is practical and highly structured. It gives delegates real ways to deal with everyday people management problems. The training can be applied immediately on the delegates return to work.

Our training is interesting, clear and highly practical.

These training courses are suitable for all levels of management from supervisor, team leader to Manager and Director

General information
Specialties
Training courses, manager training, communication skills, leadership skills, time management, conflict management, assertiveness training, management training, personal effectiveness training, first line manager training, supervisor training, team leader training
Online Downloadable Training
Time Management Training Download - Online Short Courses
Short Powerful Time Management Digital Downloadable Training Courses Training sessions that take our normal training content and condense it into a much shorter, downloadable, concentrated programme.
14.99
Other Services
Free Parking
Buy Online
Delivery Service
Customer Service / Helpline
Next Day Delivery
Refunds
Free Quotes
Credit Card Payments
Payment Methods
Cash, Cheque, Delta, Visa, PayPal, Bank Transfer, Direct Debit
Trading Since
1997
FREE High Street Voucher
To claim your FREE High Street Vouchers When you book either yourself or a colleague on any Corporate Coach Training Course before 31 December 2013, you can claim your personal £15 - £25 high street voucher on completion of the training. There is no limit to the number of high street vouchers you can receive! To claim your voucher, simply choose which you'd like to receive on the Book Online page! http://www.corporatecoachgroup.co.uk/bookOnline.asp
Terms: Free Voucher Offer Terms Program Availability and Termination. Corporate Coach Training Ltd reserves the right to restrict, suspend, discontinue or cancel part or the whole of this program upon 30 days written notice posted on the Corporate Coach Group Website (the "Termination Notice"). No further vouchers will be allocated after the date of the Termination Notice and any claims made but not approved by that date will be deemed invalid and declined. This offer is only available to customers who book within the UK. Vouchers will be provided in GBP and are only valid for the UK versions of stores. No cash alternative available. Changes in Terms and Conditions. Corporate Coach Training Ltd reserves the right to change, limit, modify or cancel the voucher terms and conditions, benefits, conditions of participation, rewards and reward levels in whole or part at any time, even though changes may affect the value of points or rewards already accumulated. Booking persons will be bound by any such changes. Notice of Changes. Any such changes will be shown in these terms and conditions on the Corporate Coach Group Website at http://www.CorporateCoachGroup.co.uk/terms.asp#Voucher and will be effective immediately unless stated otherwise. Corporate Coach Training will attempt to notify booking persons, but will not be liable for failure to do so, and all members will nevertheless be bound. Participation in the voucher program and the awarding of incentives are void when prohibited by law (including, for the avoidance of doubt, United Kingdom and United States bribery laws which apply internationally) and subject to any applicable government regulations. Some employers, by policy, may prohibit or restrict employee participation in the Program. Corporate Coach Training Ltd assumes no responsibility or liability for compliance with these policies. Booking persons are informed that participation in the voucher program may require prior approval of their employer, and that it is the booking person's responsibility to obtain such prior approval. Restricted by Law. This voucher program or participation therein is not valid and/or the awarding of vouchers and/or the grant of rewards is void where prohibited or restricted by law in the country of the member's domicile. Program Interpretation. Interpretations of voucher program terms and conditions shall be at the sole discretion of Corporate Coach Training Ltd. The decision of Corporate Coach Training Ltd is binding on all matters concerning the voucher program. Neither the voucher program nor any benefit offered by the voucher program creates, constitutes or gives rise to any legal or contractual rights by booking persons against Corporate Coach Training Ltd. Restrictions. The voucher program cannot be used in conjunction with any other promotion or rewards program.
Expires: 31/12/2014
People Management Training
The training course content was excellent and was the most enjoyable and interesting management course I have attended. The presentation was excellent, delivered at the right pace. The presenter style was superb, very clear with humorous anecdotes and related to practical circumstances.
Jayne Williams - 19/07/2012
Management training
This was an outstanding course. I have been on a number of management training courses but this is different it has given me actual ways to get the best from my team. I particularly enjoyed the conflict management. Chris is an excellent trainer. Thanks
Jayne Smith - 24/06/2009
Want to display these reviews on your own site?
Leave your review of Corporate Coach Group Training
Communications skills training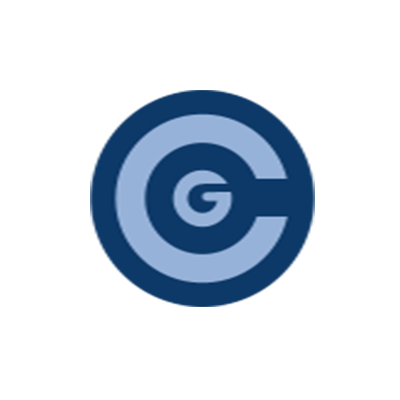 Clear and confident communication is a vital skill to everyone in business. Poor communication costs time, money and effort . This communication skills training course will provide you with essential skills to communicate more effectively. Clear and
09/10/2013, starts at 9:00 - 4:30
£375
Time Management Training Courses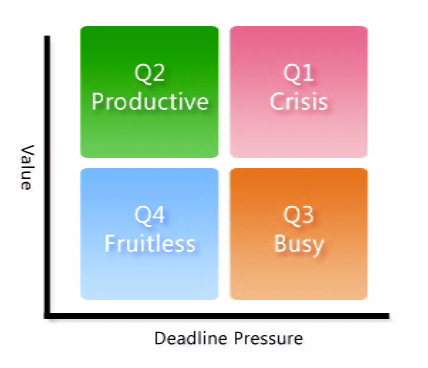 Do you ever have days when you are busy but not productive? Do you ever seem to be overwhelmed by the sheer volume of work to be done? Do you ever feel more negative than positive? Then, you need our training in time management and personal effe
10/10/2013, starts at 9:00 - 4:30
375.00