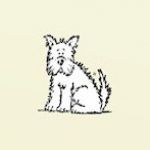 About us
Our Kennels
We provide accommodation for just 16 residents which allows us to give the time and attention your dog deserves. We are also fully licensed and insured to ensure the best possible holiday for your pets.

All our boarding kennels are individually temperature controlled with their own runs and outside space.

Bedding
We provide plastic beds and vet bedding that is washed and changed as needed. Or you may wish to bring your pet's own bedding with you instead.

Toys
We also provide kennel toys but if your dog has their own particular favourite please do bring it with you.

Vaccinations
We request that all dogs have up to date booster & kennel cough jabs at least a week prior to their arrival at Droveway Kennels. Please note that up to date certificates will need to be shown when the dog arrives.

Food
You can bring your own food along should your dog require a special diet. For an additional charge we can provide a range of dried complete or tinned food

Agility Area


Droveway Kennels has a dedicated area with its own custom-built agility equipment.

Great fun for your dog and an opportunity to do something they wouldn't normally be able to do at home.

And of course it keeps them fit and healthy!
We aim to make your holiday their holiday
Set in 150 acre estate of Wiltshire bliss. Your dogs will love the walks and new agility course we can offer. Only 16 kennels which enables us to maximise the time spent with each dog. We can also provide a pick up and drop off service so no more dog hairs on the back seats of your car and no need to add an extra night stay if you are leaving early in the morning we can collect.
Welcome to Droveway Kennels
Droveway Kennels is a family-run business located in the beautiful Wiltshire countryside and set in the estate of a 150-acre farm just south of Cirencester, and only 5 minutes drive from the centre of Swindon.

Our boarding kennels can be found at the end of a private road just outside the quaint, Cotswold-stone village of Castle Eaton which itself is only 2½ miles from the A419 Swindon to Cirencester Road.

Staff are on site night and day to ensure the health and safety of your pets in our care. And we confidently believe that once you've tried us, your dog will want to come back again, and again!
Dog Sitting
We're often asked if we can provide short term accommodation, other than 24-hour overnight stays. Well, the answer you'll be pleased to hear, is a resounding YES.

We all know that your dog is part of the family. But every now and again it's nice to have the bit of quality time to yourself.

So, whether you're going to a restaurant, watching a concert or show, or any other activity where you wish you could call upon the canine equivalent of a baby sitter, then Droveway Kennels can help.
Other Services
Free Parking
special offers
website