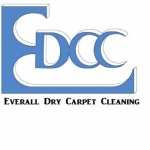 Opening Hours
Monday to Sunday
9am - 5:30pm
Open on public holidays
About us
Welcome
We use the Host Dry Extraction Carpet Cleaning system for the best results. Carpets left dry and able to use immediately. Upholstery cleaned with Prochem hot water extraction. Patios cleaned superbly with high pressure cleaner.
About Us
We have been cleaning carpet since 1987 in St Albans and surrounding areas using The Host Dry Extraction system and Prochem Hot water extraction system.

Why we use Host? Because the Host system is a dry extraction system, wet carpets are a problem of the past. Problems such as split seams, faded colours, delamination and mildew caused by over wetting carpets, this will never occour with Host carpet cleaning. Carpets won't get dingy or dull. The Host system cleans all of today's carpets successfully; nylon, olefin, wool,80/20 polyester, acrylic, glue-down carpet tiles, Seagrass, Sisal. etc.
The Host Dry Extraction Carpet Cleaning System
The Host Dry Extraction Carpet Cleaning System is proven method for achieving clean and dry carpet that looks its best every day. But did you know that using HOST can contribute to a environment both inside and outside your home or office. In fact no other carpet cleaning product has the variety of independent certification and research that HOST Dry Carpet Cleaner has.
Host Dry Carpet Cleaner is Green Seal Certified.
It meets the Green Seal environmental standard for industrial and institutional cleaners based on its reduced human and environmental toxicity and reduced volatile organic compound.
Other Services
video
gallery
website
Free Quotes
Emergency Call Out
Payment Methods
Cash, Cheque
Trading Since
1987
Excellent job
Everall cleaned both my old house and the new one when I moved recently. The prices quoted were reasonable, and I was very happy with the results; they proved very flexible, even working around the moving people in one instance. Many thanks for a great job done.
Alan Clarke - 28/11/2012
Want to display these reviews on your own site?
Leave your review of Everall Dry Carpet Cleaning