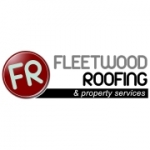 Fleetwood Roofing & repointing services
10 Springfield Road
,
Barnsley
, South Yorkshire,
S74 0BE
Based on 6 reviews
About Us
About us
Fleetwood Roofing and property service is a local business, we take great pride in our work and never leave till the customer is fully satisfied with the completed job. Only the best quality and Eco friendly materials are used which helps us develop an excellent reputation for affordable prices and high standards of workmanship. Free quotations and advice are available for all types of jobs - large or small.
re-pointing service
Fleetwood roofing is a local business that covers all roofing and property services in south Yorkshire.
We have a re-pointing service that covers everything from full house pointing to patch pointing repairs.
Free phone
We are a roofing company covering South Yorkshire, no job too big or too small, free quotations and advice on any types of jobs, please call our free phone number 0800 3579230
roofers in barnsley Sheffield Rotherham
Key words
Roofing
Roofer
Roofers
Pointing
Repointing
Ridge tiles
Chimney pointing
South Yorkshire
Sheffield
Barnsley


roofers in barnsley Sheffield Rotherham
Fleetwood roofing is a lical business and we pride our selfs in top quality workmanship and affordable prices. We will beat any genuine written quotations.
Services
repointing service
all roofing works
flat roofing
upvc guttering
storm damage
roofers in barnsley Sheffield Rotherham
pointing barnsley
Opening Times
Open 24 hours a day
Payment methods accepted
Other Services
special offers
website
Customer Service / Helpline
Price Match
Free Quotes
Emergency Call Out