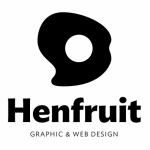 Henfruit Web Studio
Kenton Road
,
Harrow
,
HA3 9AS
Based on 0 reviews
Similar nearby businesses:
40 Hartford Avenue, Harrow, HA3 8SY
High Street, London, HA3 5HU
11 Church Drive, Harrow, HA2 7NP
About Us
Web User Interface Design & Development
Brand Development & Identity
Creative Direction & Consulting
Conceptual Development
Digital Marketing & Social Media
Print Layout & Design
Search Engine Optimisation
What we do and offer
We're aiming to create and provide most innovative tools for small and large businesses. We also include affordable packages for charities and NPOs. Range of services includes: Find us on Facebook, Twitter, Google+ or write us directly at hello@henfruit.co.uk.
Responsive web design
If you choose optimise your website for mobile phones and tablets we can do using the latest HTML5 & CSS3 technologies — Responsive webdesign.

Opening Times
9am - 5:30pm all week
Payment methods accepted