Jackie's Happy Hounds
Pet Services in Wishaw
Muirhouse Ave
Newmains
Newmains
Wishaw
Lanarkshire
ML2 9NG
Jacqueline: 0759317...

Search Tags
Opening Hours
Monday to Sunday
7am - 10pm
Open on public holidays
Similar nearby businesses
Hay Lane, Swindon, SN4 9QT
98 Manse Road, Wishaw, ML2 9BD
Muirhouse Ave, Wishaw, ML2 9NG
42 Muirhouse Avenue, Wishaw, ML2 9NF
52 Charles Crescent, Carluke, ML8 4NG
West Lodge Cleddens, Airdrie, ML6 0PW
About us
FRIENDLY AND RELIABLE PET SITTER AND DOG WALKER ..
I started the dog walking and pet sitting service simply because of my love and passion for all kinds of animals............. I AM FULLY INSURED........ .I have had dogs,,, cats,,, rabbits, birds, most animals that the kids bring in... We offer a friendly and professional service for you and a home from home for your pet. As an animal owner myself , I know how it feels when you have to put your loved one in to kennels or a cattery. .

We hope you can find everything you need. Jackie's Happy Hounds is focused on providing high-quality service and customer satisfaction - we will do everything we can to meet your expectations. We are highly trained. Who are pet owners ourselves will ensure those furry family members benefit from all Attention,,Exercise and skilled treatment expected of a professional care giver.. If you cant find what you are look for just ask..We can always work things out..



What makes us great peace of mind, Is that ,We are insured and professionally trained...

I am based in North Lanarkshire.

I will cover South and North Lanarkshire ,, Scotland,,

While you are away, you can feel confident your pet is in capable caring hands.

You have happy pets when you return home, and happy pets make happy owners..

When your dog arrives I put a ID tag on their collar with my contact details for the duration of their stay .....
Dog Walking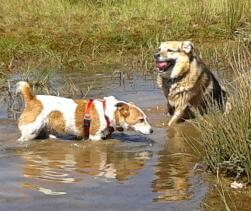 A great way To give your dog the exercise and social interaction that they love to have great walks around the park in the North and South Lanarkshire area. This can be done on a regular or occasional basis.
Puppy let - outs
Whilst your puppy is growing and being house trained they will need extra attention and can't be left on their own for to long. This being the case especially for pups being house trained or left in a puppy crate. Caring for a pup at this early stage can
Dog Day Care
If you need your dog to be look after for longer periods , them this service may be for you. you can drop your dog off or we can pick them up from your home, and they will enjoy a full day of company ,walking and hours of fun. Then you can pick them up at
Cat Visits
Allows your cat to reside in their own home while you are a way overnight or on holiday .. This includes feeding, Play time , Brushing and cleaning of litter trays. I will do this 2x a day..
Dog Home Boarding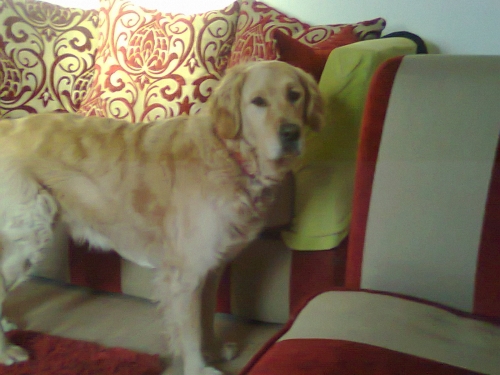 Sometimes it is very difficult to get a pet sitter, or to book your pet into a kennel at short notice. Jackie's Happy Hounds offers you the Home Boarding Service. We take your dog into our home, and care for them as if they are our own whilst you are aw
Small Pets and Exotic Pets
We can look after your small pets from Rabbits and Guinea Pigs to Exotic Birds and Lizards or anything else furry or feathered.. Just give us their feeding habits and leave the rest to us...
Trading Since
16/062012
dog Boarding
I found Jackie's Happy Hounds ,, What a service ,, She is a fun girls , dogs was well looked after and walked. She knows her dogs inside and out.. My dogs did not want to come home ... We will use her again ,, You will not get a better service .... She cares about all pets.....
John Brown - 13/11/2012
Want to display these reviews on your own site?
Leave your review of Jackie's Happy Hounds