M Dsigns
Signwriters in Clacton-on-Sea
Woodlands Close
Clacton-on-Sea
Essex
CO15 4RT
Matthew: 01255 4...
Matthew : 07888 8...

Social pages
Search Tags
Opening Hours
Monday to Friday
9am - 6pm
Saturday to Sunday
10am - 6pm
Open on public holidays
Similar nearby businesses
86 Oxford Road, Clacton On Sea, CO15 3TG
6 Buchanan Units, Clacton-on-Sea, CO15 4XA
Unit 6 Buchanan Units, Clacton-on-Sea, CO15 4XA
10 Conway Units, Clacton-On-Sea, CO15 4XA
Woodlands Close, Clacton-on-Sea, CO15 4RT
1 Alleyne Way, Clacton On Sea, CO15 2RD
About us
Full Colour Signs / Banners
Shop / Pavement Signs
Business Stationery / Leaflets
Builders Boards / Magnetic Signs
Vehicle / Window Graphics
Canvas Prints / Photo Enlargements
Airbushing and Mural Painting
Traditional Sign writing
For more information on my services and to browse my gallery visit www.mdsigns.co.uk
M DSIGNS is based in Clacton-On-Sea. Covering Tendring, Colchester and surrounding areas with Traditional handpainted Pub Signs, Plastic Shop Signs with Vinyl Cut Text and Graphics, Vehicle Graphics, Full Colour Printed Banners, Printed Stationery / Leaflets and Much More!
Business Branding from Signs to Stationery - Your Sign...My Passion!
M DSIGNS specialises in the unique art of traditional hand-painted Sign writing. With these skills I have gained a strong reputation for quality signage and I am able to provide advice and expertise supplying the right materials for the right application.

Allthough I pride myself on my time served art and craft of signwriting, I supply and install very affordable plastic signs with vinyl cut lettering and photo quality digital prints.

A combination of modern technology and the advantage of using traditional methods enables me to achieve quality signage that suits you and your budget and gets you noticed!



x2 Vehicle Magnetic Signs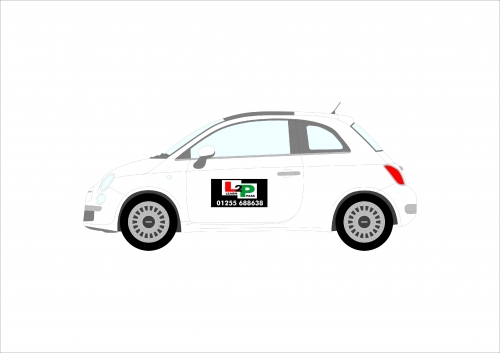 x2 Magnetic Signs - Size: 600mm x 300mm * MOBILE ADVERTISING 24/7 * PRINTED IN FULL COLOUR * HEAVY DUTY MAGNETIC MATERIAL * WORDING OF YOUR CHOICE * SUPPLIED LOGO INCORPORATED * EASY TO APPLY AND REMOVE
£39.00
x4 PVC Builders Boards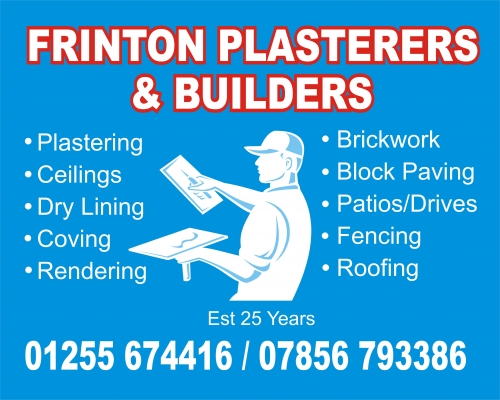 * X 4 BUILDERS BOARDS * SIZE 762mm x 610mm * 5mm TOUGH RIGID PVC * PRINTED IN FULL COLOUR * IDEAL FOR ALL TRADES PEOPLE
£99.00
Other Services
Buy Online
Delivery Service
gallery
special offers
website
Payment Methods
Cash, Cheque, PayPal, Bank Transfer
Trading Since
Customer Testimonial
M DSigns have sign written all of our windows on a corner aspect in Frinton's Connaught Avenue. Matthew is both professional in his manner and dilligent in his work. His attention to detail is of a very high standard. Home Instead Senior Care. Frinton-on-Sea Customer
Testimonial on behalf of Home Instead Senior Care. Frinton-on-Sea
Customer Testimonial
Matthew produced printed polo shirts, banners and posters for us for the Tendring Show. The quality and workmanship is outstanding. We are very pleased with the result and hope to commission other projects very shortly. We would happly recommend Matthew. Pauline Premier Animal Bedding - Colchester
Testimonial on behalf of Premier Animal Bedding - Colchester
Testimonials are added by the business owner and are not independently verified.