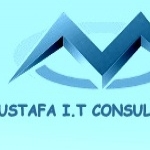 M Mustafa I.T Consultants Ltd
68 Western Road, plaistow
,
London
,
E13 9JF
Based on 0 reviews
Similar nearby businesses:
49 Berkeley Square, London, W1J 5AZ
Unit 3 Space Business Park, London, NW10 7SU
56 Tavistock Place, London, WC1H 9RG
About Us
we deal with all issues of computers and laptops (Hardware and Software)
Hardware Problems We Deal With:
◦Computer/Laptop will not start/turn on
◦Laptop Power Jack replacement
◦LCD/LED Screen replacement
◦Screen Hinges replacement
◦Laptop Keybords replacement
◦Covers fix/replacement
◦Harddrives and much more!
◦Laptop liquid damage/waterlogged
◦Broken / Cracked laptop screen

Common Problems Solved
◦Laptop shows a blue screen of death.
◦Recovery of lost Data.
◦Troubleshoot Computer won't boot, recovery issues.
◦Wireless Network Setup & Troubleshoot.
◦Windows locked, lost Password etc.
◦Virus Removal
◦Computer not responding, crashing, freezing
◦Overheating problems.
◦Computer Tune-ups.
Opening Times
Open Monday, Tuesday, Wednesday, Thursday and Saturday 9am - 7:30pm. Closed Friday and Sunday
Payment methods accepted
Cheque
Mastercard
Maestro
Visa
PayPal
Bank Transfer
Credit Card Payments
Other Services
Price Match
Money Back Guarantee