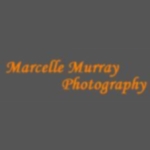 Open Now!
Monday to Sunday
9am - 5:30pm
Open on public holidays
About us
About us
Marcelle Murray specialises in portrait and wedding photography. She also offers a unique 3D Garden Collage service. She has been taking photographs all over the United Kingdom professionally for the past 8 years. She aims to take very natural photographs capturing the very essence of her subjects. As a mother of 4 herself she knows how to take perfect photographs of your children and loved ones and is understanding of little monsters! With a friendly professional nature and a fantastic eye for photography she will ensure that your special day or your portrait session will go smoothly and result in some excellent photographs you will treasure forever. Marcelle Murray uses both digital and film-based cameras and can take photographs in colour or black and white. It is your choice and your special day and she will help you to get exactly what you want.
Specialist Services
Marcelle's wedding style is reportage. The package includes an engagement session, which she feels is the most important meeting, as it enables the couple and photographer to get to know one another, so that when the day finally comes, the couple will be totally relaxed and not camera shy. Marcelle will be with you on the day for as long as you like. From the first curler, to the last dance. Marcelle had been taking portrait photographs for many years before she turned professional.
Other Services
Free Parking
Buy Online
Open 24 Hours
Delivery Service
gallery
website
Customer Service / Helpline
Customer Loyalty Schemes
Free Quotes
Late Opening
Customer Toilets
Payment Methods
Cash, Cheque, Bank Transfer
Trading Since
1997
Delighted!
We both wanted a really informal wedding and were recommended Marcelle as she does reportage wedding photography. The day was really relaxed and Marcelle mingled with us and our guests taking natural photos of us all enjoying ourselves, without the formal standing around that we wanted to avoid. She was unobtrusive and we were so delighted with the photos that she took - they were on her website the day after the wedding! One of the services she provided was to spend an hour with us a few weeks before the wedding, talking to us and getting to know us. She took a load of photos of us outside, so we were used to having a camera on us and so on the day we were totally relaxed and this allowed us to enjoy our day with our guests. We would recommend Marcelle - she helped make our day really special and we have some lovely photos to remind us of that.
Tracy and Nigel - 23/04/2012
Stunning!
I knew i wanted to book before i'd even looked at Cellie's photos as she was so calming and easy going, which is what you need on the day. She made me feel like i would have the shots that i wanted and everything would be taken care of. The actual photos of the day were stunning as expected, showcasing Cellie's creative eye. She competently combated the glaring sun and the dark shadows too, so that the clarity really came through despite the difficult conditions. I didn't notice her at all in the church, yet she got atmospheric shots in there as well. A 'Safe Hands' operation resulting in some of the most romantic shots. The engagement photos also add a little something special to her package. Cellie's accommodating 'can-do' attitude was a real winner.
Laura and Eric - 23/04/2012
Delighted!
We are delighted with the results of our family photos taken by Marcelle Murray. We have some splendid group and individual pictures taken in various locations in our house, creating special momentos of a very happy day.
Fiona Jones - 23/04/2012
Want to display these reviews on your own site?
Leave your review of Marcelle Murray