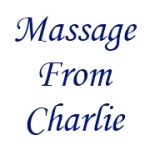 About us
Welcome
My name is Charlie Varga. I am a qualified massage therapist with many years` experience. I offer a professional relaxed and rewarding massage.




About Me
I believe that every client is different. I work with my clients to identify how best to ensure that my massage delivers most benefits to them. Professional massage is both relaxing and healing.

Massage is an excellent way to unwind and step back from busy lives. I am very aware that my clients often have busy lives and they find it difficult make time to look after themselves.

www.massagetherapyyumeiho.co.uk
My Services
I offer home visits only. I have found that home visits provide the greatest benefits to clients. Home visits do not require my clients to be inconvenienced by stressful travel. In addition the massage can be provided at a place my client determines and is convenient for them: this can be in the clients` home hotel or any other environment where they are most comfortable.

please visit my website : www.massagetherapyyumeiho.co.uk
Choose the right massage for you
Unwind or invigorate, heal or relax, Massage CVA have a range of massage therapies and can help you choose the right one for you

Whether you want to relax and forget about the day's stresses, or perhaps you have a sports injury that needs working out, Massage CVA will work with you to find the treatment that is perfect for you.
Deep tissue massage
Ideal for alleviating muscle tightness and pain from injury, arthritic pain, posture problems and more. More intense pressure to help relax knots and chronic muscle tension. May be more uncomfortable than a Swedish massage.
Relaxing massage
Primarily to help you relax and unwind. Uses smooth, relaxing strokes. Can improve blood circulation and calm the nervous system.
Remedial massage
A healing treatment to help knotted and damaged muscles. Can help speed up healing. Helps to improve muscle tone
Improves mobility. If you would like to book any massage treatment in West London, call Massage CVA today.
Other Services
website
Customer Service / Helpline
Free Quotes
Payment Methods
Cash
Wonderful experience
Very relaxing and wonderful massage. Thank you for sharing with me what it feels to relax and not to have to think about anything.
R B - 18/01/2013
Want to display these reviews on your own site?
Leave your review of Mobil Massage Therapy West London