New Forest Woodburning Centre Ltd
Fireplaces in Lymington
The Old School
Church Lane
Sway
Sway
Hampshire
SO41 6AD
Phone: 01590 6...
Fax: 01590 683587

Search Tags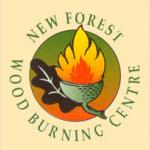 Open Now!
Monday to Sunday
9am - 5:30pm
Open on public holidays
About us
Welcome
Since 1978, we have been providing "Warmth for the Wise" - wood burning and multifuel stoves, to customers living in the beautiful New Forest and beyond, across Hampshire, Dorset, Wiltshire and Sussex.
About Us
Working from our showroom in the heart of the New Forest, we supply and install the very best wood burning and multifuel stoves within a 50 mile radius, roughly bordered by Wareham, Salisbury, Winchester and Portsmouth.

Now in our 35th year, and with thousands of installations under our belt, we can offer a wealth of knowledge which comes from long experience.

If you are interested in having a wood burning or multifuel stove installed, we recommend that you come to the showroom with your ideas, a photo or two and some dimensions. Have a chat with us about what you're hoping to achieve, take a look at which types of stove might be appropriate for your installation, and then, if the project looks feasible on paper, we will send an estimator out to make a detailed assessment and discuss the details on site.

We're not interested in high-pressure sales, or pushing only profitable lines. Instead, we have always been in the business of providing"Warmth for the wise", and if you've come to us, it's our attitude that the stoves will sell themselves. Our aim is to give you good advice, offer you the best installation possible, tailored to your requirements, and to give you many, many years of safe, warm and happy stove use.
Our Services
There is nothing quite like coming home to a real fire. If your house sometimes feels cold and heartless, why not pay us a visit and experience the all-round warmth of a state-of-the-art woodstove for yourself? Today you too can experience the benefits of a clean, draught-free and highly efficient stove in your home, safely installed to the highest standard. We can recommend specialist installers with years of experience lining brick chimneys, constructing twinwall modular flue systems, and designing and building brick and stone fireplaces.
Our Experience
We have over thirty years' practical experience of woodburning stoves and can offer advice on everything from installation to operating your new stove correctly.
Image Gallery
New Forest Woodburning Centre Ltd Fireplace Showroom ...
http://www.touchlocal.com/business/list/bid/2373528 Long established southern based woodburning stove supplier & installer. We supply many makes of stove, including state-of-the-art Clearview Stoves, made in the UK - in our experience, and in the vi
Other Services
Free Parking
Delivery Service
video
gallery
website
Customer Service / Helpline
Next Day Delivery
Wholesale
Free Quotes
Special Delivery
Credit Card Payments
Cash And Credit Cards
Payment Methods
Cash, Cheque
Trading Since
1978
Exceptional service - would highly recommend
Without question the best multi-fuel stove firm across the South of England. They don't compromise on quality or service and offer the most comprehensive range of stoves by far.
Giles Sugdon - 03/11/2010
Want to display these reviews on your own site?
Leave your review of New Forest Woodburning Centre Ltd