Osteopractitioner -solihull And Knowle Osteopathy Clinic
Osteopaths in Solihull
1665 High Street
Knowle
Solihull
Knowle
Solihull
West Midlands
B93 0LL
Emma Clarkson: 01564 2...
Telephone: 07970 6...

Search Tags
Opening Hours
Monday to Friday
9am - 8:30pm
Saturday to Sunday
Closed
Open on public holidays
Similar nearby businesses
MKHealthHub, Cranmore place, Solihull, B90 4RZ
100 Widney Road, Solihull, B93 9BN
Market Place, Solihull, B90 1UA
487 Streetsbrook Road, Solihull, B91 1LA
29 Homer Road, Solihull, B91 3QG
within Broad Oaks Health Clini, Solihull, B91 1BB
About us
OsteoPractitioner - Home - Solihull & Knowle Osteopathy Clinic
Meet the practitioners

Emma Clarkson



Emma has trained for five years to become an osteopath, during this time she has gained experience within different clinics, which has provided her with a great opportunity to perfect her techniques for treatment.

Emma now practices as an Osteopath in Knowle, Solihull where she provides Osteopathy services to Knowle, Dorridge and Bentley Heath residents. Emma also practices as an Osteopath in Tanworth in Arden again providing Osteopathy services to T
Osteopath
Contact Us

If you would like to book and appointment or require more information on Osteopractitioner, your Solihull Osteopath, then please contact us.

If you would like to speak with us about treatment, call Emma on 01564 200017 or 07970 615173

Where are we located
solihull, Knowle, dorridge, Bentley Heath, Birmingham, Tanworth in Arden
Acupuncture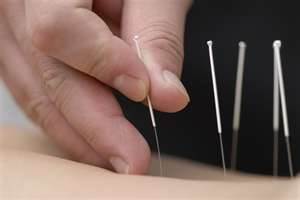 Acuouncture adjunctive with Osteopathy treatment
£35.00
Other Services
Free Parking
website
Emergency Call Out
Late Opening
Customer Toilets
Payment Methods
Cash, Cheque, Bank Transfer
Trading Since
My back Pain Has gone!
what a fantastic experience! After seeing many types of therapists in the past, with no success, i saw Emma at Osteopractitioner in Knowle and found immediate relief after the first session and now after 4 sessions my back feels great! absolutely brilliant!!!!
Aaliyah Buckland - 03/01/2013
Osteopractitioner Brilliant Osteopath Solihull
Recieved excellent service, fast efficient and friendly and not only that my knee that has given me pin for as long as i can remember is now better and i'm free of pain for the first time in years! Fantastic treatment best Osteopath!!!
Chris Buckland - 03/01/2013
Want to display these reviews on your own site?
Leave your review of Osteopractitioner -solihull And Knowle Osteopathy Clinic