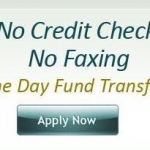 Payday Loans For Bad Credit
29 Nottingham Terrace
,
London
,
NW1 4QB
Based on 0 reviews
Similar nearby businesses:
152 City Road, London, EC1V 2NX
118 Bury New Road, Manchester, M45 6AD
37 Abbey Road, London, NW8 0AT
About Us
Payday Loans for Bad Credit are the special cash assistance for uk people who need monetary aid. We are associated with top 40 payday lender in UK, As you submit application at www.paydayloans-for-badcredit.co.uk we start searching for lender that best suits to your needs. We believe in three word Simple, Fast & Secure!
Opening Times
Open 24 hours a day
Closed on Bank Holidays
Other Services
Open 24 Hours
video
website
twitter
Free Quotes