Peter Dyer Photographs Ltd
Photographers (General) in Enfield
London Road
Enfield
Middlesex
EN2 6HU
mr or mrs Dyer : 0208363...

Social pages
Search Tags
Opening Hours
Monday
2pm - 5pm
Tuesday to Wednesday
2pm - 5:30pm
Thursday
Closed
Friday
2pm - 5:30pm
Saturday
9:30am - 12:30pm
Sunday
Closed
Closed on public holidays
Similar nearby businesses
210 Lavender Hill, Enfield, EN2 8NJ
62 First Avenue, Enfield, EN1 1BN
114 Edenbridge Road, Enfield, EN1 2HT
5 Emilia Close, Enfield, EN3 4HQ
295 Willow Road, Enfield, EN1 3BX
21 Glenbrook South, Enfield, EN2 7HQ
About us
Wedding and portrait photographers
The North London Wedding Photographer
Wedding Photography in Enfield,
Wedding Photography in North london
The North London Wedding Photographer.

The North London Wedding Photographer. Wedding photography in Enfield North London, covering Middlesex, Hertfordshire, Essex, South East England and across the UK. Portrait photography in our Enfield studio. Other services photo restoration, passport photographs, photography for injuries, PR & Website photography
Peter Dyer Photographs :: Home page
Wedding Photography, portrait Photography and social event photography. All BIPP qualified Photographs
Peter Dyer Photographs :: Home page
Peter Dyer Photographs is a family run business, established in 1973 at the london road studio, now being run by Peter's son Joel and his wife Debbie. We offer all types of photographs, Wedding, Portrait and social event. All photographers are members of BIPP British Institute of Professional Photography.
Peter Dyer Photographs :: Home page
Established 40 years ago by Peter & Pam Dyer. the business is now being run by there son Joel & his wife Debbie. Peter Dyer Photographs is one of the highest qualified studio in Europe. Having completed over 14,000 wedding. Our wedding photography follows a progressive style drawing on worldwide influences & innovations, keeping us one step ahead & assuring you of a creative, sensitive and personal touch.
The most important thing is to tailor our photography to the uniqueness of your occasion.
studio photography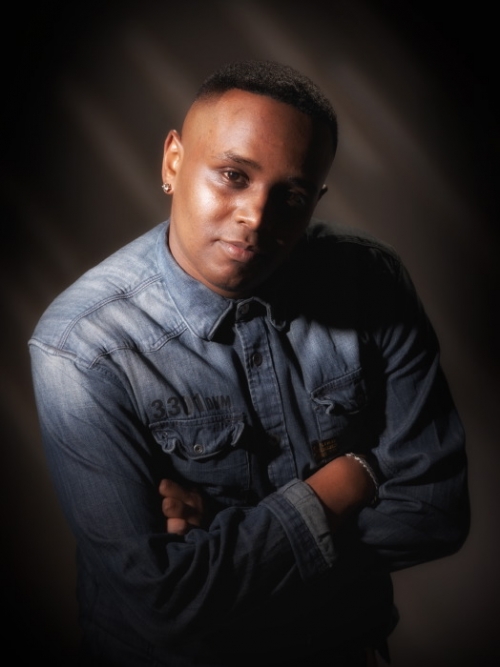 studio Portraits in the Shop on London road enfield.
£19.50 for a studio sitting + £50 Deposit
wedding Photography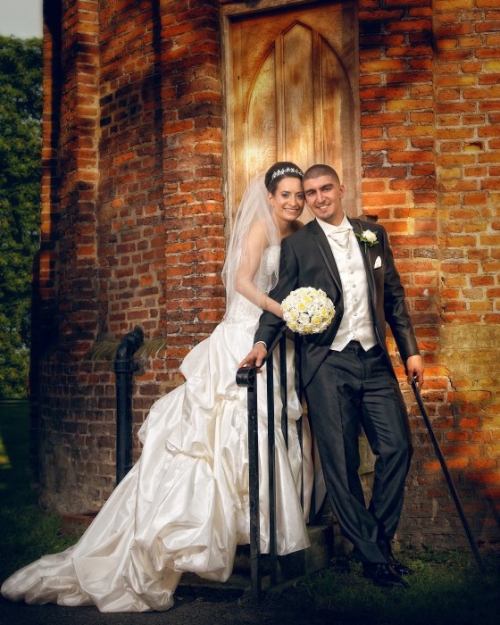 Capturing that special day
Book and Appointment to talk through your wedding day
Other Services
Wheelchair access
Buy Online
Delivery Service
gallery
website
Mail Order
Overseas Shipping
Free Quotes
Late Opening
Customer Toilets
Payment Methods
American Express, Cash, Cheque, Delta, MasterCard, Maestro, Visa, Bank Transfer, Diners Club
Trading Since
1968
Book Cover photograph
I came to the Dyer Studios on Monday 26th November 2012. Having never had the experience of a professional photographer before, I was dumbstruck as soon as I walked in. On all the walls were beautiful and magnificent picture photos of families and lovely looking people. But the magic happened when Joel Dyer took me to the room at the rear. Here I was suddenly experiencing different scenarios every which way I turned. French, Roman, Library, Classical, and for my shots, roll down Black and white backgrounds appearing from nowhere. I never knew photography was so complicated until Joel began measuring the distance of the light he was flashing around the room, bouncing reflections off portable walls and screens. It was all far too technical for me to understand. All that I understood was to keep still while someone was taking my photo. But Joel did more than just take photos of me. He made sure I laughed for every frame. Saying things to trigger emotions from me thus ensuring the end product always had me smiling. Five days later I had the results before me, and they were staggering. They were so wonderful that I'm drawn to write this testimonial. Every single photo was one I was proud of. I'll be using all of Joel's work in my forthcoming book and PR / media launches over the forthcoming years. I'm so proud of the photos Joel has made of me, that I now believe even I could grace one of those walls in the front room. To all at Dyer Photography, I am a very happy customer and would not hesitate to refer all my family and friends in the future
Ian Young - 06/12/2012
Want to display these reviews on your own site?
Leave your review of Peter Dyer Photographs Ltd
Customer Testimonial
The picture you took of my family, to celebrate our 40th anniversary in 2013, hangs I our hall. It is much admired by visitors and is a constant source of joy to us.
Testimonial on behalf of Mr Davey
Customer Testimonial
Hello to all at Peter Dyer. Zaf and I would just like to say a massive thank you for photographing our wedding and producing such beautiful and amazing photos and albums for us! We both felt that the service we received was highly professional and that you took the time to really understand what we wanted and exceeded our expectations. We shall look back on our special day and re-live those special moments that have been captured so well. Congratulations on reaching the BIG 4-0 and hope there are many more years to come! Thank you once again. With our very best wishes...Suzi and Zaf xx
Testimonial on behalf of Suzi and Zaf xx
Testimonials are added by the business owner and are not independently verified.