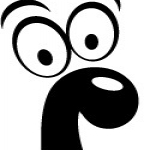 Opening Hours
Monday to Saturday
9am - 6pm
Sunday
10am - 4pm
Open on public holidays
About us
About Us
Welcome to pet care by post. We have a comprehensive range of pet foods from all the quality brands, accessories and care products. Ranges for small animals, birds, cats and dogs. Aquatic to follow soon.
Free delivery on orders over £40
Our Services
We are new online company with over sixty years of combined experience in the pet trade. The founding partner has previously worked as a buyer for the leading wholesaler and importer of pet products.

This experience has enabled us to transfer extensive product knowledge to a retail outlet, sourcing good quality and great value products.

We are careful to select only quality pet products for your pets from large multinationals to specialist independents. Due to this selection policy we do not stock brands from some major manufacturers where we feel they are either of poor quality, overpriced and do in our opinion, not offer value for money.
Wildlife Services
Give our outdoor friends some help with wild bird, hedgehog, squirrel swan and duck food. High energy foods such as mealworms, suet and fat balls. Plus wild bird feeders, accessories and health and hygiene products to keep them healthy.
Trade Bodies / Associations
Pet Care Trust Federation of small business's
Image Gallery
Pet Food Swindon - PetShed Ltd
Everything pet at fantastic prices and great service and helpful free advice find more out at http://www.touchlocal.com/3735879
Other Services
Wheelchair access
Free Parking
website
twitter
Next Day Delivery
Special Delivery
Customer Toilets
Payment Methods
Cash, MasterCard, Maestro, Visa, Credit Card Payments, Direct Debit, Cash And Credit Cards
Great service and products
Highly recommend supporting this local well run buisness :)
sharon adams - 04/04/2013
Want to display these reviews on your own site?
Leave your review of PetShed Ltd