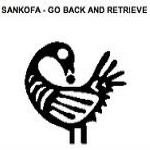 Sankofa Legal Services
Piccadilly
,
London
,
W1J 9HF
Based on 0 reviews
Similar nearby businesses:
549 High Road, London, N17 6SF
707 High Road, London, N12 0BT
15 Leeland Road, London, W13 9HH
About Us
Discrimination law
Employment Law
Company law
Education Law
Contract Law
Personal Injury Law
Free Legal Advice
Property Law
Sankofa Legal Services
We provide legal services nationally and we are able to respond to cases quickly and effectively. You will benefit from highly qualified experienced legal advisors who will provide solutions to your problems.

Known as a firm of fighters we will defend our client's interest fearlessly to the successful conclusion of the case – no matter what it takes.

Opening Times
Open 24 hours a day
Payment methods accepted