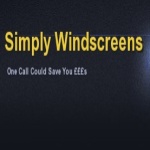 Simply Windscreens
49 Hanover St
,
Leigh
, Lancashire,
WN7 1HG
Based on 0 reviews
About Us
About Us
Are you seeking an expert shop to service your car's windscreen? Our auto glass experts will quickly determine whether your windscreen can be repaired, or whether it ought to be replaced. If you're in Wigan and need expert service for your car's windscreen, get in touch with us. We'll diagnose the problem and give you a solution fast.

Services
When it comes to your car's windscreen, you can't afford to waste time before getting needed repairs. Even a small chip in your windscreen might, over time, become a crack, which could be hazardous and more costly to repair. A chip or crack obstructing the driver's vision may distort or obscure important visual information while driving. Thankfully damage to your windscreen is not always terribly costly, and repairs are often simpler than many people realise. Happily, in Wigan, those repairs can also be done at a price that won't put too much of a dent in your bank account.

Friendly and Reliable
Simply Windscreens is committed to offering a reliable speedy glass replacement service at prices considerably lower than our major competitors. Covering Leigh,Wigan,St Helen,Warrington,Manchester and Bolton. For windscreens,side and rear windows, fork truck glazing and classic car specialists call 07831 779414 or 01942 740789. YOU could save £££'s.
Come See Us
There's no reason why you need to pay a lot for expert windscreen service and repairs. In Wigan, your damaged windscreen can be serviced at a reasonable cost. You need an expert shop to quote you a great price. Our affordable prices will make you pleased you chose us. In Wigan, you can get your windscreen serviced quickly and affordably at SIMPLY WINDSCREENS.
Payment methods accepted
Other Services
gallery
website
Customer Service / Helpline
Free Quotes
Cash And Credit Cards