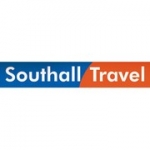 Southall Travel Ltd
Palmoak House, 19 South Road
,
Southall
, Middlesex,
UB1 1SU
Based on 5 reviews
About Us
Financial Protection - ATOL Licensed
Secure Transactions
Credibility - ABTA Member
Best Price Flights and Holidays
Lowest Price Promise
Price Match Policy
24 x 7 Customer Service
Southall Travel Group
The Southall Travel Group is one of the largest travel agencies in the UK and provides worldwide flights and holiday services across the leisure, wholesale and business travel sectors. We´re online and waiting for your call 24 hours a day, 7 days a week, 365 days a year. Location: Palmoak House, 19 South Road, Southall, Middlesex, UB1 1SU Product & Services: Flight Hotels Holiday Packages Luxury Holidays Budget Holidays Best City Breaks Guided Tours and Expeditions Car Hire Travel Insurance Visa Tel: 0844 855 8001 Website: www.southalltravel.co.uk
Why Choose Us?
Our experience, knowledge and buying power means we can provide you with the very best of air-fares and hotel deals in worldwide travel. What's more, our dedicated team of consultants are available 24 hours a day to offer you a 'personalised service' providing the individual care and attention to detail that your journey requires.By continuing to invest heavily in our technology and our people, we are committed to ensuring that, whatever the purpose of your trip, whatever the destination and the experiences you wish to enjoy, Southall Travel is your first choice for the best flights, holidays, cruises and tour deals.Call us and get the best price under our 'Best Price Guarantee' for your flight tickets, hotels, holiday packages, luxury holidays, budget holidays, city breaks, last minute flights tickets, round-the-world flights, guided tours, expeditions, car hire and much more.
Opening Times
Open 24 hours a day
Trading Since
1984
Payment methods accepted
Other Services