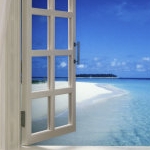 Stockwell Window Cleaners
24 Arlesford Road, Stockwell
,
London
,
SW9 9JT
Based on 0 reviews
Similar nearby businesses:
26 York Street, London, W1U 6PZ
26 Turnstone Close, London, E13 0HN
8 Bushey Grove Road, Bushey, WD23 2JQ
About Us
Window Cleaners in the Stockwell, Clapham SW London Area
Call us for a free quote!
Hi this is Matt from Stockwell Window Cleaners, we provide a local service In Stockwell, Clapham and Brixton. Give us a call for a free quote.
Opening Times
Open 24 hours a day
Payment methods accepted