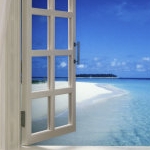 Stockwell Window Cleaners
24 Arlesford Road, Stockwell
,
London
,
SW9 9JT
Based on 0 reviews
Similar nearby businesses:
26 Turnstone Close, London, E13 0HN
26 York Street, London, W1U 6PZ
98 Tooley Street, London, SE1 2TH
About Us
Window Cleaners in the Stockwell, Clapham SW London Area
Call us for a free quote!
Hi this is Matt from Stockwell Window Cleaners, we provide a local service In Stockwell, Clapham and Brixton. Give us a call for a free quote.
Opening Times
Open 24 hours a day
Payment methods accepted