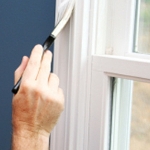 Suffolk Clearance And Removal Services
Purcell Road
,
Stowmarket
, Suffolk,
ip14 1tw
Based on 1 reviews
Similar nearby businesses:
36 Sackvylle Street Debenham, Stowmarket, IP14 6RJ
21 Guillemot Close, Stowmarket, IP145GG
1 ST. Peters Road, Stowmarket, IP14 1LE
About Us
Providing customers with professional & friendly, painting & decorating services in Suffolk.

GET IN TOUCH FOR YOUR FREE NO OBLIGATION QUOTE TODAY

For more information visit
http://www.suffolkpaintinganddecoratingservices.co.uk/
About Us
Suffolk Painting and Decorating Services offers Painting and Decorating to clients throughout the local area. The company, which is based in Stowmarket, began trading in 1992 and has 25 years of experience in the Painting and Decorating industry.

With a full range of products and a professional painter in Bruce Griffin, the company provides tailored Painting and Decorating to commercial and residential clients.
Suffolk's premier clearance & removal company. Friendly, affordable clearance & removal services to homes & businesses across Suffolk
Opening Times
Monday to Saturday 9am - 6pm, open 24 hours Sunday