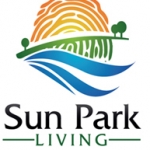 Sun Park Living
111 Piccadilly
,
Manchester
,
M1 2HX
Based on 1 reviews
Similar nearby businesses:
Rhyd-y-Foel, Abergele, LL22 8EE
50 Crosslee Road, Manchester, M9 6TA
25 Woodstock Road, Manchester, M16 0HR
About Us
Affordable Retirement Holiday Living in the Sun
Active Retirement Community in Playa Blanca, Lanz
Pay As Yo Go Retirement Accommodation
£499 per month. Bills Inc. No long term contracts
Affordable holiday for over 50s in Sunny Lanzarote
Welcoming, friendly & affordable. Good people havi
Affordable, rental only, fully furnished, headache-free apartmetns in friendly active over 50s resort short & long stay
Are you over 50 and feeling young?
Sun Park Living is an affordable, flexible, rental only (no sales, no contracts, no timeshare) long stay holiday living resort exclusively for active 50+ in sunny Playa Blanca, Lanzarote. Stay a whole month in a fully furnished one bedroom self-catering apartment for £499 per month per apartment, no singles supplements and all bills included (except flights and food). Stay for as long as you'd like on our Rent-As-You-Go basis. See website for images and further info.
FIRST EVER COMMUNITY HOLIDAY LIVING RESORT IN EUROPE, FOR THE OVER 50s
FIRST EVER COMMUNITY HOLIDAY LIVING RESORT IN EUROPE, FOR THE OVER 50s. Welcoming, friendly & affordable. Good people having a good time in the sun. Celebrating Active Retirement in a peaceful, safe and beautiful yet completely non-commercial environment & atmosphere. Sun Park Living is Lanzarote's only short term & long term flexible holiday rental option for the active over 50s, a home away from home with a wonderful sense of community spirit, where your time is just beginning. At Sun Park, you will find only one affordable year-round rate of £499 / 625€ for each four-week (28 days) stay. You can start your stay any day of the week. Just make a reservation on the website and you are not expected to pay anything until you arrive. There are no pre-payments, deposits, cancellation charges or credit cards details. It's based on trust. Sun Park Living, a British-owned hotel-apartment complex is for couples and singles who want to spend time in the sun either on a short or long term basis, within a community complex. Located in Playa Blanca, it close to some of the loveliest beaches in South Lanzarote and is the first active-community holiday-living resort in Europe exclusively dedicated to those aged 50 and over. The joy is that residents can lead an active and independent community life within a permanent holiday environment and spend as much or as little time as they wish within a private community of like-minded individuals. Sun Park Living is neither merely a commercial holiday resort, nor a retirement village. It is a unique private 'village-like' community within a holiday resort, where friendships and camaraderie develops easily. Fondly termed 'Sun Rockers', the pioneers in the community are shaping the very first and one of its kind private long stay holiday home. The ethos of the community is simple. Sun Park Living is all about the residents, the community hearted and minded. It's about sharing life and giving back, and is about thriving in the later years and enjoying a home-away-from-home with a newly found expat family. New residents get to feel at home the minute they arrive. They are introduced slowly to everyone, are shown around the area and informed about the activities happening during their stay. They get help doing their shopping, daily chores and get involved in the community as much or as little as they want to. In fact, the hotel has very little involvement as everything is organised within the community, as a social enterprise, for and by Sun Rockers, making all activities either free or almost free. Please review "The Community" page. Get yourself on the Guest List and come along to one of our Social Fridays (10:30 - 14:00).

Opening Times
Open 24 hours a day
Trading Since
1991
Payment methods accepted
American Express
Cash
Cheque
Mastercard
Visa
PayPal
Bank Transfer
Credit Card Payments
Other Services
Wheelchair access
Free Parking
Open 24 Hours
website
twitter
Customer Loyalty Schemes
Direct Debit
Standing Order