Sunnymead Kennels
Catteries in Telford
Sunnymead
Walcot
Allscott
TELFORD
Shropshire
TF6 5EQ
Phone: 01952 7...

Search Tags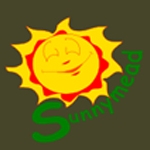 Opening Hours
Monday
9am - 5pm
Tuesday
9:30am - 12pm
Wednesday to Friday
9am - 5pm
Saturday
9:30am - 4pm
Sunday
10am - 12:30pm
Closed on public holidays
About us
Five acre rural setting with views of The Wrekin
Spacious cat chalets with covered runs
Large dog kennels with covered runs
Rabbit/guinea pig hutches with covered runs
Dogs exercised individually in grass paddocks
Special quiet cattery for nervous cats
We're passionate about pets!
Kennels and Cattery
Our Kennels and Cattery have been caring for cats and dogs for over 25 years. We are situated in five acres of beautiful Shropshire countryside and enjoy views of the Wrekin and the Welsh Hills. Sunnymead Kennels and Cattery are only 5 minutes by car from Junction 7 of the M54/A5, roughly mid way between Telford and Shrewsbury. Our reputation for friendliness and care is growing and we are pleased to say that customers come back time and again and recommend us to their friends.



We welcome all breeds (and cross breeds) of dogs, cats, small furries of all ages. Why not come and meet us and have a look round and a chat? We welcome visitors at any time during our opening hours.

Trade Associations
At Sunnymead we take our responsibilities to you and your pet seriously. We are members of the British Kennel & Cattery Association and the British Dog Groomers' Association, which are parts of the Pet Care Trust. These organisations aim to establish, promote and monitor standards of good practice and to provide education, training and support. Members are seen as the best in the industry, subscribing to their Charters to ensure the highest standards. We are also a member of the Federation of Small Businesses.
The Kennels
We have a variety of kennels and can accommodate your dog (or dogs!) to suit size and temperament.

Our four kennel blocks have attractive pitched tiled roofs which mean that the kennels are cool in summer and warm in winter. Each kennel has a sleeping area, complete with heat lamp, and an adjoining covered run.
The Cattery
Our Cattery is sited away from the kennels and our feline guests have a view of the garden, the rabbit hutches or our fruit and vegetable plot depending on which section they are in.

The cattery buildings have attractive tiled pitched roofs with steel sheeting and UV resistant transparent PVC covering the run areas and security corridor. The catteries even have sun blinds to protect those hard core sun worshippers in the summer.

Our cat rooms are suitable for 1-3 cats from one family. We also have 3 family units that can accommodate up to 6 cats.
Creature Comforts - Small Animal Boarding
Our small animal boarding facility offers veterinary approved boarding for rabbits, guinea pigs and other small rodents. We try to do everything to maximise your creature's comfort.

Our trained care team are here to ensure that your pet's needs are met.

Grooming of long haired rabbits and guinea pigs can be quite time consuming and so, is available as an extra.

Please check with you veterinary practice for details of current vaccination requirements for rabbits.
Vaccination Policy
Our Local Authority license states that all dogs and cats boarding with us must have yearly vaccinations. Please read our vaccination policy carefully and if need be discuss your pet's status with your vet. We reserve the right to turn away pets whose vaccination records are not order - no refunds on boarding will be give and the full amount due remains payable.
All vaccines should be administered a minimum of 3 days prior to boarding.
Other Services
Free Parking
Open 24 Hours
Payment Methods
Cash, Cheque
Trading Since
1981