Tamworth Spiritualist Church
Clairvoyants & Palmists in Tamworth
Tamworth Spiritualist Church
18 Marmion Street
B797JG
Phone: 0786270...

Social pages
Search Tags
Opening Hours
Monday
12:30pm - 2pm
Tuesday
10am - 12:30pm
Wednesday to Friday
7pm - 9pm
Saturday
10:30am - 12pm
Sunday
6pm - 8:30pm
Open on public holidays
Similar nearby businesses
Solihull Road, Birmingham, B11 3AF
Barnes Road, Lichfield, WS14 0LT
3 Appletree Close, Southend-on-Sea, SS2 4QX
Orchard Grove, Northallerton, DL6 2RA
26 Second Avenue, London, W3 7RX
Champion Mall, Wembley, HA0 2DH
About us
Charity organization run by volunteers
Spiritualist Church, demonstration of mediumship, development, meditation, healing,clairvoyance, psychic, readings by our resident medium. Open to everyone.
Home: Tamworth Spiritualism Community, England
Tamworth Spiritualist Church is affiliated to the Spiritualist National Union which promotes knowledge of the religion and philosophy of spiritualism. We offer Divine service on Sunday and a Demonstration of mediumship every Wednesday. Lot's of other activities throughout the week. Everyone welcome.
Spiritualist Church. Divine service, Demonstration of mediumship, community meetings, healing, coffee mornings, one to one medium readings, development circles, holistic and gift shop, Weddings, Naming ceremonies and funerals.
Other Services
Wheelchair access
website
Customer Toilets
Payment Methods
Cash, Cheque
Trading Since
1970
Aura workshop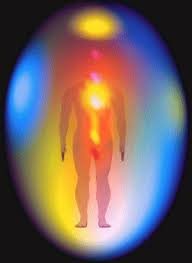 Tamworth Spiritualist Church Aura Workshop Sunday 21st July 10.30 - 4pm See your aura throughout the day with the aid of an aura camera. What does your aura look like before and after meditation or other activities? Does it change? Why not come and
21/07/2013, starts at 10:00 - 16:30
£25