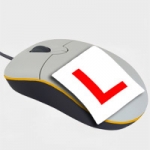 About us
Quality and engaging instructor-led delivery
With TCS Training in the New Forest or at yours
Free on-going support after your training
A printed workbook for each delegate
A step-by-step Reference Guide
A certificate for each delegate
TCS Training has always received positive feedback
Testimonials available on TCS Training website
TCS Training: What does each training course provide?
TCS Training delivers training at a quiet and beautiful setting in the New Forest or if you prefer, at your site.
You receive: Instructor led training by qualified trainers ~ A printed workbook ~ Course files ~ A comprehensive step by step reference guide ~ A printed certificate ~ After course support on topics covered for as long as you need it ~ Lunch (At TCS Training only) ~ Refreshments throughout the day (At TCS Training only). When attending a training course at TCS Training, everything is provided - you just turn up and enjoy your day with us.


Specialist Services
Database consultancy and training in Microsoft Access.
Crystal Reports -database report writing.

IT Training delivered in a way you'll understand IT
Business IT training delivered by qualified trainers with a passion for delivering quality, engaging courses. Course have back up support afterwards. Half day training courses, groups of up to eight delegates or one to one training. Come to TCS Training and you'll be able to gain the most from your software.

Training Courses we deliver
Training courses from Introduction to Advanced level in: Microsoft Excel, Microsoft Excel VBA, Microsoft Word, Microsoft PowerPoint, Microsoft Outlook, Microsoft Project, Microsoft Access, Microsoft Visio, Microsoft Publisher, Microsoft SharePoint and SharePoint Server. Database training courses in Microsoft Access, Crystal Reports and Structured Query Language (SQL) and also Adobe courses including Photoshop, Illustrator and Dreamweaver.
Other Services
website
twitter
Customer Service / Helpline
Free Quotes
Payment Methods
Cash, Cheque, PayPal, Bank Transfer
Trading Since
2000
Excellent IT Training
We have been using TCS training for some time. Excellent IT Training offered covering everything from an introductory course on how to use a PC to advanced Access, Excel and Word training. I would strongly recommend TCS training.
Testimonial on behalf of Sara White
Royal Lymington Yacht Club.
Brilliant & informative course which was adapted to suit our companies needs. Friendly & helpful trainer who put 100% into all she did. Would recommend and will hopefully be using for further training in the future. Kristy, Events Manager, Royal Lymington Yacht Club.
Testimonial on behalf of Kirsty Timmis
Testimonials are added by the business owner and are not independently verified.