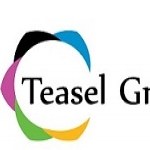 Teasel Graphics
112 High Street
,
Slough
, Berkshire,
SL1 1JQ
Based on 1 reviews
Similar nearby businesses:
896 Plymouth Road, Slough, SL1 4LP
Burnham Lane, SLOUGH, SL1 6ZQ
552 Fairlie Road, Slough, SL1 4PY
About Us
Teasel Graphics | Commercial Printing, Web Development and Graphics Designing
Operating from The City (London), Tease Graphics Ltd supplies Leaflets, flyers, Business Cards, Brochures, Posters, Stand banners, Letterheads all design and print to clients throughout London. Established in 2008 the company has many years of experience in the Printing sector.

If you're looking for a great professional website design, you've come to the right place. Here at Teasel Graphics we believe that Web Site Development or web programming require one thing, and that is functionality. Teasel Graphics offers a full range of web site design and web site design and development for small businesses, schools, colleges as well as individuals. Teasel Graphics's team of professionals with proven experience in the field of web development and web programming can provide high quality, cost-effectiveness complete web development solutions including complex database integrated web development, eCommerce portal development, intranet web development, redesigning website and website maintenance.

Graphic website design.
Graphic logo design.
Brochure design.
Leaflets / Flyers designing.
Banner Designing.
Magazine Layout Designing.
Newsletter Designing.
Catalogue Designing.
Corporate identity design.
Flash brochure.
Postcard design.
Customized Graphic Designs.
Corporate Brochures Design.
DVD Graphic Design.
Newsletter and Mailer Layout.
Opening Times
Monday to Friday 9am - 5pm, Saturday and Sunday open 24 hours
Payment methods accepted
Delta
Mastercard
Maestro
Visa
PayPal
Bank Transfer
Other Services
Buy Online
Delivery Service
special offers
twitter
Money Back Guarantee
Next Day Delivery
Refunds
Free Samples
Free Quotes
Free Design Service
Special Delivery
Direct Debit