The Cleaning Biz - Shoreham and Worthing Ltd
Cleaning Contracting Domestic in Brighton
Telephone: 0800 04...

Social pages
Search Tags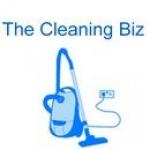 Open Now!
Monday to Sunday
9am - 5:30pm
Open on public holidays
About us
Welcome
The Cleaning Biz was founded 2001 by two busy career women who worked together at a local company in South London.
About Us
Conversations with other colleagues revealed a need for a cleaning/housework service which would take away all the usual fears and frustrations that sadly tend to surround the subject. We operate in the London, Bristol, Brighton, Worthing and Shoreham, Bath, Bognor Regis, Bournemouth, St Albans andTwickenham with plans for expansion into other cities. Let us know if you are interested in joining us as the manager/proprietor of your own area. We are always seeking energetic, organised people to open new Cleaning Biz pods for us, nationwide.
Cleaner and Cleaning Costs
The Cleaning Biz operates a policy of a minimum 3 hours per week.
Our inclusive hourly charge is £10.50.
This allows for £8.00 to be paid directly to the cleaner who is employed by you, left in cash each visit please, and £2.50 per hour paid to us by monthly standing order.
An illustration of how this is calculated can be sent to you along with a mandate form in our introduction letter.
Extras
Conveniences Offered
*Customer Service / Helpline

We offer our customers

*Helpline

Payment methods accepted
*Cash

Image Gallery
The Cleaning Biz - Shoreham-by-Sea & Worthing
The Cleaning Biz - Shoreham-by-Sea & Worthing
Other Services
video
gallery
website
Customer Service / Helpline
Free Quotes
Payment Methods
Cash, Cheque
Trading Since
2001