Vision Motorsport Ltd
Corporate Entertainment and Hospitality in Chipping Norton
The Granary
Tracey Farm
Great Tew
Chipping Norton
Oxfordshire
OX7 4JS
Telephone: 0844 69...
Fax: 08446922001

Visit website rally-driving-days.co.uk
Social pages
Search Tags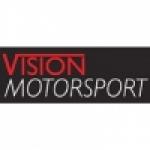 About us
Vision Motorsport - The Company
Vision Motorsport is a friendly, family run, professional comapany situated on the picturesque Great Tew Estate. We take great pride in our attention to detail from listening to our customers to the comfortable facilities available.
There are two driving circuits used for our events. Firstly there is our purpose built tarmac circuit designed specifically for the experience of driving the performance cars such as the Ferrari and the Lamborghini, there is plenty of room to experience the acceleration of these cars and also includes a series of bends so you can expereience the handling of these powerful cars.
Secondly there is our multi surface rally stage with plenty of tight hairpin bends for handbrake turns and areas for mastering 'lift off/oversteer'. Two very different driving experiences.
We also have a very authentic off road course for 4x4 - driving through the trees, up and down deep ditches with plenty of mud - another very exciting experience.
The company was born from a motorsport background, and all the instructors are from rally or racing backgrounds, all ready to share their passion for motorsports with you.
Vision Motorsport - The Events
At Vision Motorsport we provide over 28 different driving packages, covering different styles of driving. Our experiences are second to none and there is always something to suit all budgets and dreams. Choose from our extensive range of performance car packages, our half and full day rally packages, half and full day 4x4 off road packages (all full day packages include a 2 course lunch with an instructor), and there is also rally driving for 11 to 17 year olds. Contact 0844 69 22 000 for details
Vision Motorsport - Corporate and Team Building Days
We at Vision Motorsport are able to offer a wide range of driving days on either an individual basis or we can custom design days to suit corporate, stag or hen events.

With our wide range of driving and rallying activities you are certain to find something that is suitable. Whether its off-roading, rally driving or experiencing what it's like to drive some of the world's top supercars, Vision Motorsport will give you a day you will never forget!
Some of our most popular packages include: -
Blindfold driving, Autotest, Pit Stop Challenge, Defensive Driving, Reverse Steer and many more.
We can provide bespoke corporate and team building days, we also have some very appealing staff incentive reward packages available - just call 0844 69 22 000
Other Services
Wheelchair access
Free Parking
Buy Online
special offers
website
Customer Service / Helpline
Free Quotes
Special Delivery
Customer Toilets
Credit Card Payments
Cash And Credit Cards
Payment Methods
Cash, Delta, MasterCard, Maestro, Visa, Bank Transfer
supercar experience
I drove the Porche GT3, the Aston Martin Vantage, the Lamborghini Gallardo and the Ferrari 360 as well as having 2 laps in the Ariel Atom. It was an amazing afternoon conducted in safety but with enormous fun. It was a 60th birthday present and one of the best presents of my life. By the way, one of the instructors on the day (29th July 2011) asked abut the socks I was wearing. They are HJ Hall casuals and you can find them online!
Malcolm Spillett - 03/08/2011
Rally driving with vision motorsport
I had a half day rally driving with vision and it was one of the best days i have ever had!!!! it's a superb company with very friendly staff. The cars and courses are great fun. It really was value for money and i will definately be going back !!!!!!! so if anyone is looking for a days rally driving this is the centre for you......
james mchugh - 29/01/2006
Want to display these reviews on your own site?
Leave your review of Vision Motorsport Ltd
Customer Testimonial
Amazing - Couldn't ask for better (Performance Cars)
Testimonial on behalf of R Stokes
Customer Testimonial
A lot better than other events I have been to (Performance Cars)
Testimonial on behalf of C Avery
Customer Testimonial
Really helpful staff. Welcoming centre. The guys in the cars were brilliant. My skills really developed (Performance Cars)
Testimonial on behalf of M Toyn
Customer Testimonial
So much fun will tell all my friends
Testimonial on behalf of J Wakeford
Customer Testimonial
One on one drive was spot on, treated as an individual, not just another number (Performance Cars)
Testimonial on behalf of N Woolley
Customer Testimonial
Excellent experience will definately come back (performance cars)
Testimonial on behalf of D Huntley
Customer Testimonial
Great people, great day (Performance cars)
Testimonial on behalf of J Waller
Customer Testimonial
What a lovely experience. Brilliant (Performance Cars)
Testimonial on behalf of E Joscelyne
Customer Testimonial
Amazing day. Great instructors & friendly team. Thank you (Performance Cars)
Testimonial on behalf of D Ling
Customer Testimonial
On a high, super (Supercars)
Testimonial on behalf of T Litchfield
Customer Testimonial
I was very apprehensive before attending but the staff were all very friendly & put me at ease straight away! Thank You! (Rally Driving)
Testimonial on behalf of J Chandler
Customer Testimonial
Well run, great fun, friendly staff, great instruction (Rally Driving)
Testimonial on behalf of A Chatterton
Customer Testimonial
A great brand new experience I will never forget
Testimonial on behalf of S Draper
Testimonials are added by the business owner and are not independently verified.