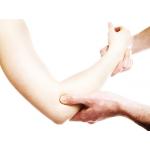 Open Now!
Monday to Sunday
24 hours
Open on public holidays
About us
Expert musculoskeletal assessment and treatment
Approved by many health insurance companies
Effective relief from arthritis pain
Non invasive (No use of needles, drugs or surgery)
Safe for people of all ages
Gentle manipulation of stiff muscles and joints
Appointments normally available within 24 hours
Effective relief from back pain and sciatica
About Us
Osteopathy is a primary healthcare system specialising in the diagnosis, treatment and prevention of musculoskeletal conditions. We provide safe and effective treatment for back problems, neck and shoulder problems, headaches, joint pains, muscle spasms, restricted mobility, digestion problems, circulation problems, arthritic pains, rheumatic pains, tennis elbow, frozen shoulder, fibromyalgia and general aches and pains.
Location
Wisbech Osteopathic Clinic is situated in Octavia View near the White Lion Hotel on the South Brink of the River Nene in the centre of Wisbech. Free parking is available at Somers Road car park. The ground floor location is especially well suited for patients with acute conditions or difficulty climbing stairs.
Our services
We provide assessment and treatment of back and neck pain, muscle and joint pain and stiffness. You will receive hands-on treatment, without the use of needles, drugs or surgery. Osteopathy is a recognised health profession, specialising in the diagnosis, management and prevention of musculoskeletal problems. We treat the causes, not just the symptoms, of your problem. Osteopathy is safe for people of all ages. Conditions commonly treated include: back pain, neck and shoulder pain, joint pain, sports injuries, headaches, sciatica, muscle spasms, circulatory problems, arthritic pains, neuralgia, digestion problems, frozen shoulder, tennis elbow, fibromyalgia, rheumatic pains, and general aches and pains.
Trade Bodies / Associations
Our staff are registered with the General Osteopathic Council (GOsC), the regulatory body for osteopaths in the UK.
Our staff are members of the British Osteopathic Association (BOA), the professional body for osteopaths in the UK.
Specialist Services
We supply professional medical ice packs and heat packs at trade prices.
Image Gallery
Wisbech Osteopathic Clinic
Welcome to Wisbech Osteopathic Clinic, serving North Cambs, South Lincs and West Norfolk. If you are suffering from aches and pains or stiffness anywhere in your body, we can diagnose and treat the cause of the problem so you'll feel better more quickly.
Other Services
Wheelchair access
Wheelchair access
Free Parking
Open 24 Hours
website
Late Opening
Customer Toilets
Payment Methods
Cash, Cheque
Trading Since
2010